Get to know the contrasts of Bajo Aragón from Teruel, the district of Matarraña and the Maestrazgo. Three timeless emerging regions to explore in a thousand and one ways.
Get to know the contrasts
Discover its delectable dishes with the subtle nuances of traditional cuisine, get acquainted with some of the area´s best chefs and find out all the secrets of these three regions of Teruel.
Teruel is a territory that seduces travelers at first sight. Some of its places have an innate pull that connects and attracts tourists, globetrotters and onlookers.
March means Holy Week, synonymous with load rumbling sounds caused by drums of the places where its celebrated. But it´s not just all about the beat of the drums.
In addition to Bajo Aragón, other areas such as Matarraña or Maestrazgo their isolation and remote locations to appeal to those who flee from touristy and packed spots in Easter Week Celebrations, with acts such as the "Rompida de la hora" (breaking of the hour)
There is much more to see and do
These days come with it a set of environmental features. Olive oil mills produce and launch to the market their new appealing oils. It's also when the woods and groves of Matarraña dazzle us with greater chromatic contrasts and do their best impression with autumnal scenic colours. Besides Maestrazgo is filled with very delightful sweets and confectionery to excite our taste buds. The showcase of these and other products could be found at the different tables.
Walk stunning trails and paths or practice a great number of adventure and extreme sports. Come upon the artistic wealth and immerse yourself in the history, culture tradition of its people. These 3 areas are the hub of some of the best things to do and see.
Bajo Aragón, Maestrazgo and Matarraña form this magical triangle in which leisure, tourism and first and foremost, gastronomy, combine to appeal to all the senses.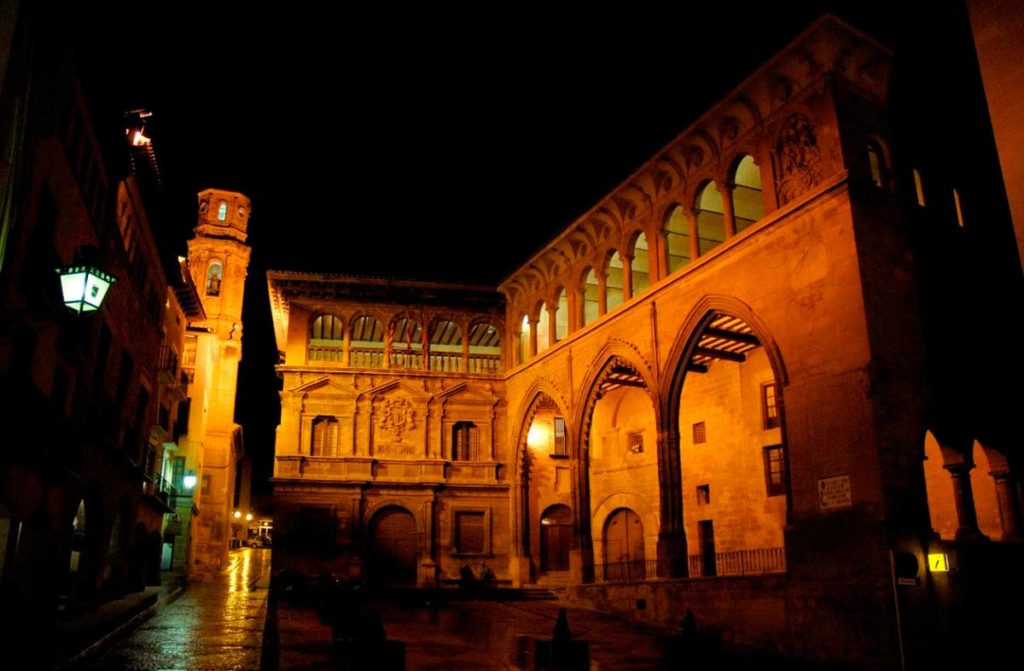 The N-232 road goes from Zaragoza in the distric of Teruel, leading directly through the town of Azaila, until you get the heart of Bajo Aragón. From Híjar´s village connect adjoining areas such as Calanda, Albalate del Arzobispo and other locations of "Ruta del Tambor y el Bombo" (literary "Drum and Bass Drum Route)
Travelling on this road, suddenly, Alcañiz is revealed thanks to its 14,000 inhabitants and its many local attractions. It is well worth staying overnight in one of its wide and charming accommodation offers.
From Los Calatravos´s Castle to The Town Hall, La Lonja or the former Santa María la Mayor collegiate church, the Main Street or some passageways, Alcañiz has plenty places worth seeing.
In addition, currently, "Alcañizanos" (as local people are known) submerge themselves in two remarkably popular food festivals; the day of the "choricer" and "la rosqueta". These special days are celebrated by going to the countryside and eating pork products and sweet pastries, made for this purpose.
A trip down "Matarrana" and "Maestrazgo"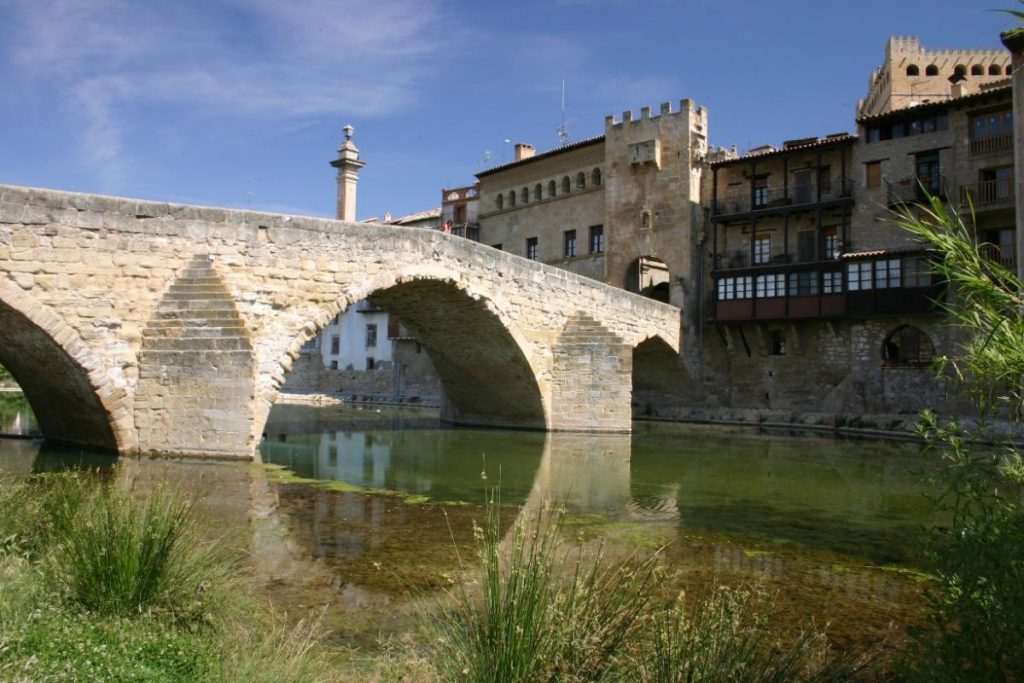 It doesn´t matter where you came from whether it it is from Alcañiz, from Teruel or from Castellón, winding and curvy roads and rough landscape greets us from Matarraña to Maestrazgo.
Matarraña consists of fourteen picturesque villages, where the River acts as a "backbone" through all this old Province Area. The River "Matarraña" flows through a quiet area, avoiding overcrowding and hiding inside walking paths, and natural spots to get lost.
Valderrobles is without any doubt the first must stop destination. Located on the bridge that leads to the Old Quarter, leisurely step into the village to admire the Town Hall and the Majestic beauty of the facade of the church of Santa María la Mayor. From there, wandering down narrow and steep bakcstreets we reach The Castle, which dominates the view of the entire town. "Peñarroya de Tastavins" and its ham museum, the church of Torre del Compte, or the countless Ráfales oils, are other sightseeing attractions of note.
The trip must go on towards the Maestrazgo, guided by the Guadalope River to discover some scenic villages like Cantavieja, Tronchón and Mirambel.
An alternative Saturday morning plan could be a visit to the Paleontological Park of Galve, where huge dinosaur models amaze both children and adults. From Castellote, it is significant to note almost everything; its Castle, the Old Town, Cantavieja´s village and its historic heritage and the Cultural Park of the Maestrazgo need to surely be raised. There are more than enough reasons to choose this place for next unforgettable short- break.
If you combine the strong cheese flavour, a typical feature of Tronchón cheese, the elegance of Terue cured Ham, the valuable olive oil, the good crusty bread and local pastries, spring water, vegetables and a wide range of ecological products, tourists, travelers, pilgrims and onlooker cannot fail to be impressed.
Matarraña, Maestrazgo and Bajo Aragón Food & Cuisine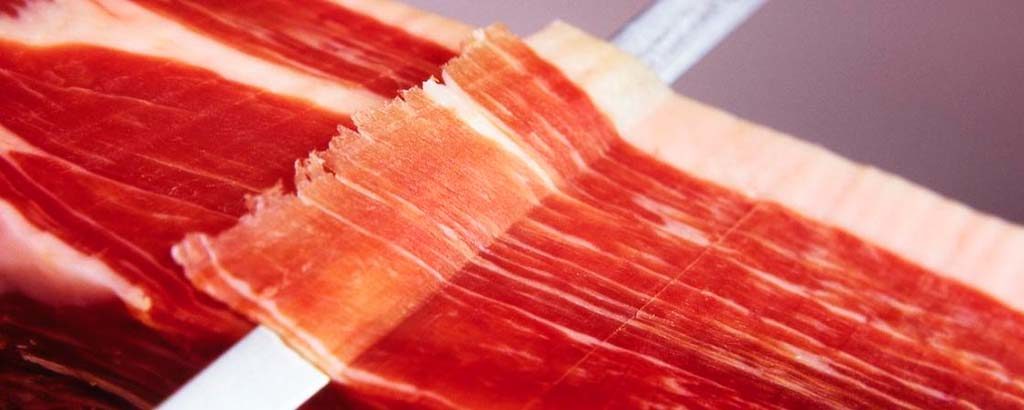 Teruel´s food and cuisine strives to preserve traditional and regional cuisine and encourages local food producers. One of its flagship products is olive oil, produced in the three regions, highlighting Bajo Aragón Olive Oil certified by the Designation of Origin "Aceite del Bajo Aragón". The extra virgin olive oil´s aromas and tones dress both salads and cold dishes and most old stew recipes.
Meat and pork-butchery from most of the culinary tradition in this cozy corner area. The basis of this regional diet is formed by pork and pork butchery: pork loins, cold meat, and corned pork. From "Butifarra" onion cured sausages, made in Peñarroya de Tastavins, to the "sartenadas", without forgetting the Teruel cured Ham (Designation of Origin), the pork is the star product in the province. On the other hand, lamb also forms deliciuos traditional dishes such us "El Zambullo de Torre de Coompte", "Las lechecillas o higuetas del Maestrazgo" or "somarro" made of lamb meat, well seasoned and dried.
Lamb is, as in the rest of The Autonomous Region of Aragon, the main ingredient of the famous dish "roasted lamb with potatoes" that is mouth watering cooked in Matarraña, Maestrazgo or Bajo Aragón.
"Cecina" (beef jerky) is the most popular product from beef, whose traditionlly found in Matarraña
Legumes, vegetables, mushrooms, spices, cheeses and a wide range of sweets and desserts, such as honey on "hojuelas" (a kind of donut made from milk, flour and butter) made in Valderrobres or "Mostillo" (Must with flour and nuts) from Cantavieja, are essential to remember when local gastronomy is discussed about in these three areas. There are endless possibilities for these ingredients when cobined.
Teruel offers a wide Touristic and Food offering during Holy Week to help visitors, looking for the most highlighted restaurants and enjoy Easter.  Parador de Turismo de Alcañiz in considered one of the best. During these days of drums and bass drums, it is fully booked, which reflects its quality.
To be a pro at living life out of a backpack, careful deliberation is needed in choosing every single item that goes inside it. Whip out your checklist and begin filling it up with warm clothes because of the temperature in March at nights in Bajo Aragón are very cold. In any case, the warmth of fireplaces and comfortable lodging will serve to counteract temperature variations. The natural enviroment makes up this area ideal for walkers groups.
Another leisure activity for backpackers is mountain biking thorough the signed routes trails that cross the entire Matarraña, the Maestrazgo and its neighbor Bajo Aragón. However, during Holy Week, when everywhere is fully packed, it is higly recommended to use another means of transport and do an early booking. Nevertheless, no matter how and when, Teruel and province will never cease to amaze you.
"La rompida de la hora" (literally breaking the hour), is a good reason to plan a family vacation to villages in the south of the Aragón Region, in Teruel during Holy Week. Not only the tourist atrractions but also its historic heritage makes this area a good destination for both children and adults. In addition to walking tours though trekking routs and hiking paths, it is a must to wander the cobbed streets of some villages such as: La Iglesuela del Cid, Valderrobres and many others. The cosy rural hotels are maybe the best option in terms of quality and price for a family stay.
Do not forget a visit to bakeries, as well as to enjoy vegetables, beans and other local products.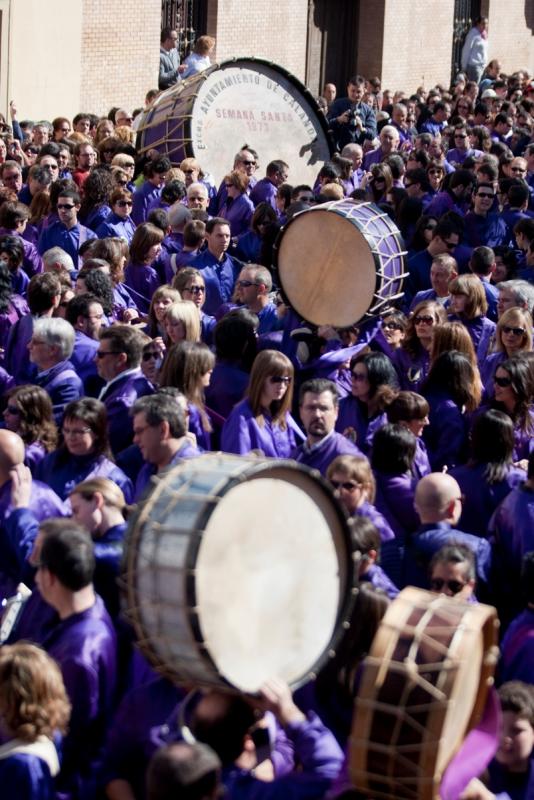 Martin rivers course flows through this natural park in a highlight area of ​​the Iberian System that flows near Escatrón. It is an ideal route for hiking, mountain biking, climbing and other outdoor sports.
Close to Beceite you´ll find "El Parrisal" a gorge where Matarraña river runs, a place with plenty adrenaline activities for nature lovers. In Beceite you you also have the opportunity to get to know the gastronomy of the area.
Between the Bajo Aragón and the Maestrazgo, in the town of Molinos, there are some breathtaking caves with a rich palaeontological and geological heritage. Adventure caving is, however, a totally different experience. Joining these activities can allows you to get out of the hustle of crowds in this province during Holy Week.